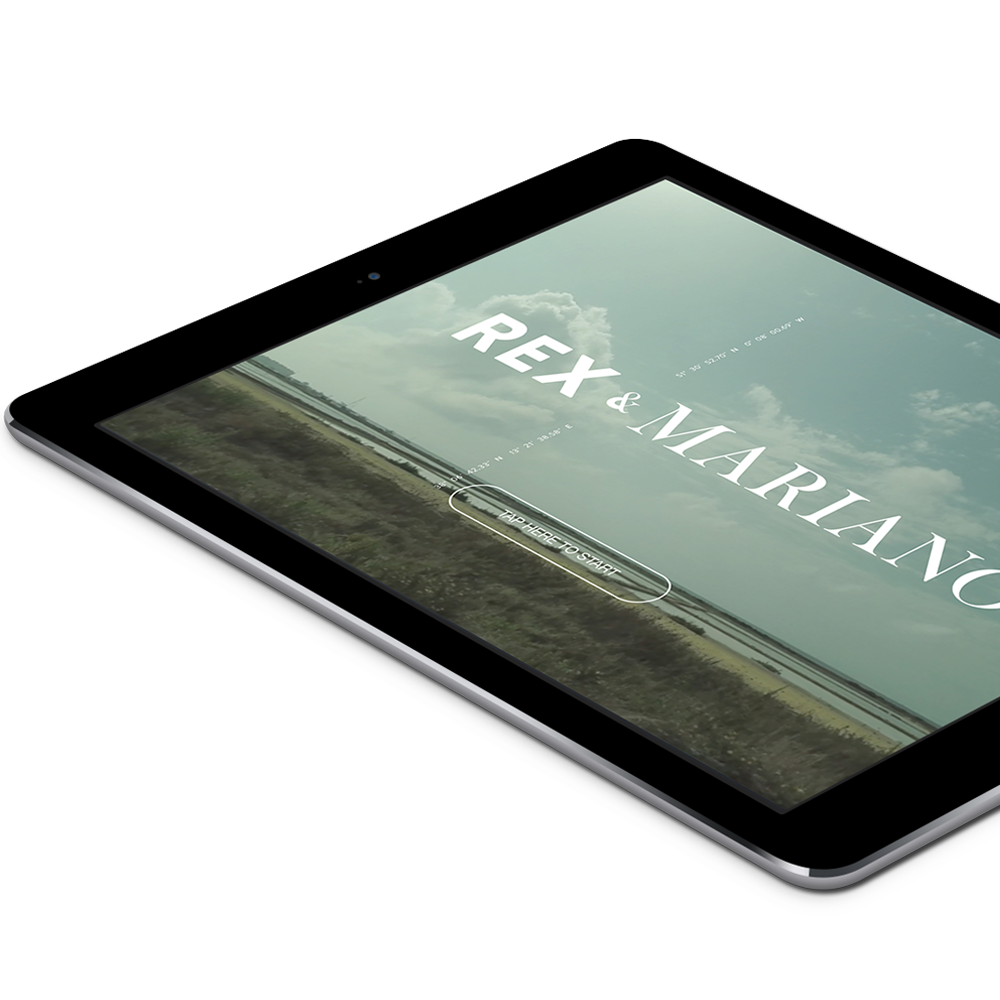 The Future of Hospitality

TABLETOP & TABLET ORDERING FOR FORWARD THINKING RESTAURANTS

We pioneered the UK's first large scale tablet ordering project for Rex & Mariano. 50 iPads, one for each table, save R&M hundreds of thousands a year in staffing costs and efficiency benefits.

We can do the same for your restaurant.


Learn More
Try The App
Your Brand
Own your brand with a fully bespoke dining experience. We'll capture your brand's aesthetic and character into a digital product you'll be proud to call your own.
FEEDBACK & ANALYTICS
Turn instinct into data with our integrated feedback and analytics platform. Collect, measure and improve how your customer's feel about your service.

SMART INTEGRATIONS
Robust EPOS integration keeps your kitchen and front of house staff running at full capacity, without the need for additional training.
Seamless Ordering
With 94% of users preferring the faster, easer service, you can be confident your customers will be returning again and again.
Absolutely love iPad ordering. You can just order stuff poco á poco as you feel like it. No waiters hovering. Great concept. @RexandMariano

— Shawn Hennessey (@SevillaTapas) June 3, 2015
Ordering cocktails by iPad is to easy @RexandMariano another Palermo, Gin and Grapefruit please. SEND

— Boyd Collins (@boldlysonic) March 11, 2015
Embrace the Living Wage

Tablet Ordering Helps you pay your staff more without an increase in total costs

With the National Living Wage set to be introduced in April 2016 at £7.20 per hour, rising to £9 per hour in 2020, the importance of maximising front of house efficiency has never been greater. We've calculated average potential savings to be a 31% decrease in wage costs.

By switching to our Tablet Ordering system you'll be able to significantly reduce front of house staffing costs and increase the efficiency of your waiting staff.

Allowing your customers to place orders themselves frees up waiting staff to focus on providing exceptional service, to more covers. With the ability for customers to order additional items at any time, without flagging a waiter, you'll see average revenue per head increase.
Start Your Project
Fill out your details and we'll setup a time to talk about your project, no commitments.