Overview
Grab Thai were looking to change the way they did business. They wanted to make Online Ordering central to their online presence and growing business. Taking inspiration from exciting food start ups in the US they wanted to make online ordering an exciting and beautiful experience for their customers. Alongside this they wanted to move away from expensive delivery providers such as Deliveroo or Seamless. As a result, they teamed up with immediate delivery provider Stuart and commissioned BPL Digital to integrate Stuart services into an exciting new genre of website.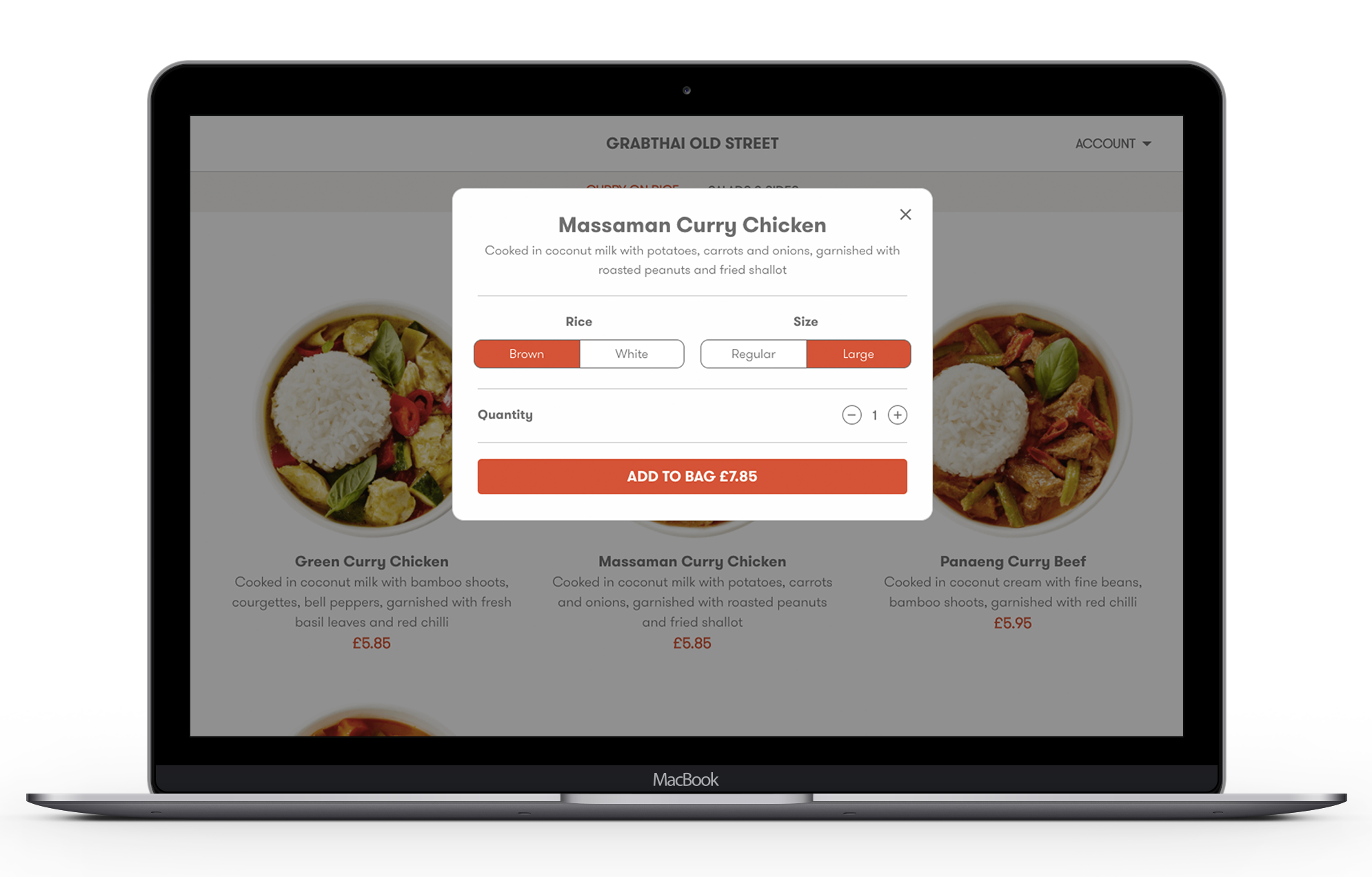 KEY FEATURES OF THE BRIEF
Seamlessly integrate Staurt's delivery service into the brand new site
Reduce their reliance on external providers such as Deliveroo
Produce a website where a customer is guided frictionlessly from their homepage to completion of an order.
Design a modern and clean website that customers will keep wanting to come back to.
Change the way people see the Grab Thai brand within the industry.
Streamline existing operations by integrating with Ikentoo EPOS.
WHAT WE DELIVERED
Brand new bespoke site reflective of the Grab Thai ethos and ambitious future plans.
Strong visual presence through the use of images and clean design.
Custom made CMS so staff can control and update menu content and images easily and quickly.
Integration with Stuart delivery services reducing delivery costs while keeping the customer up to date on the status of their order.
Design specifically for mobile to ensure the experience is consistent regardless of device.
A flexible site ready for the growth of the Grab Thai brand' In the what we delivered section, change 'Design specifically for mobile to ensure the experience is consistent regardless of device' to 'Web and mobile responsive design to ensure a seamless experience on all platforms.
Full integration with Ikentoo EPOS to ensure stock and finances are automatically reconciled.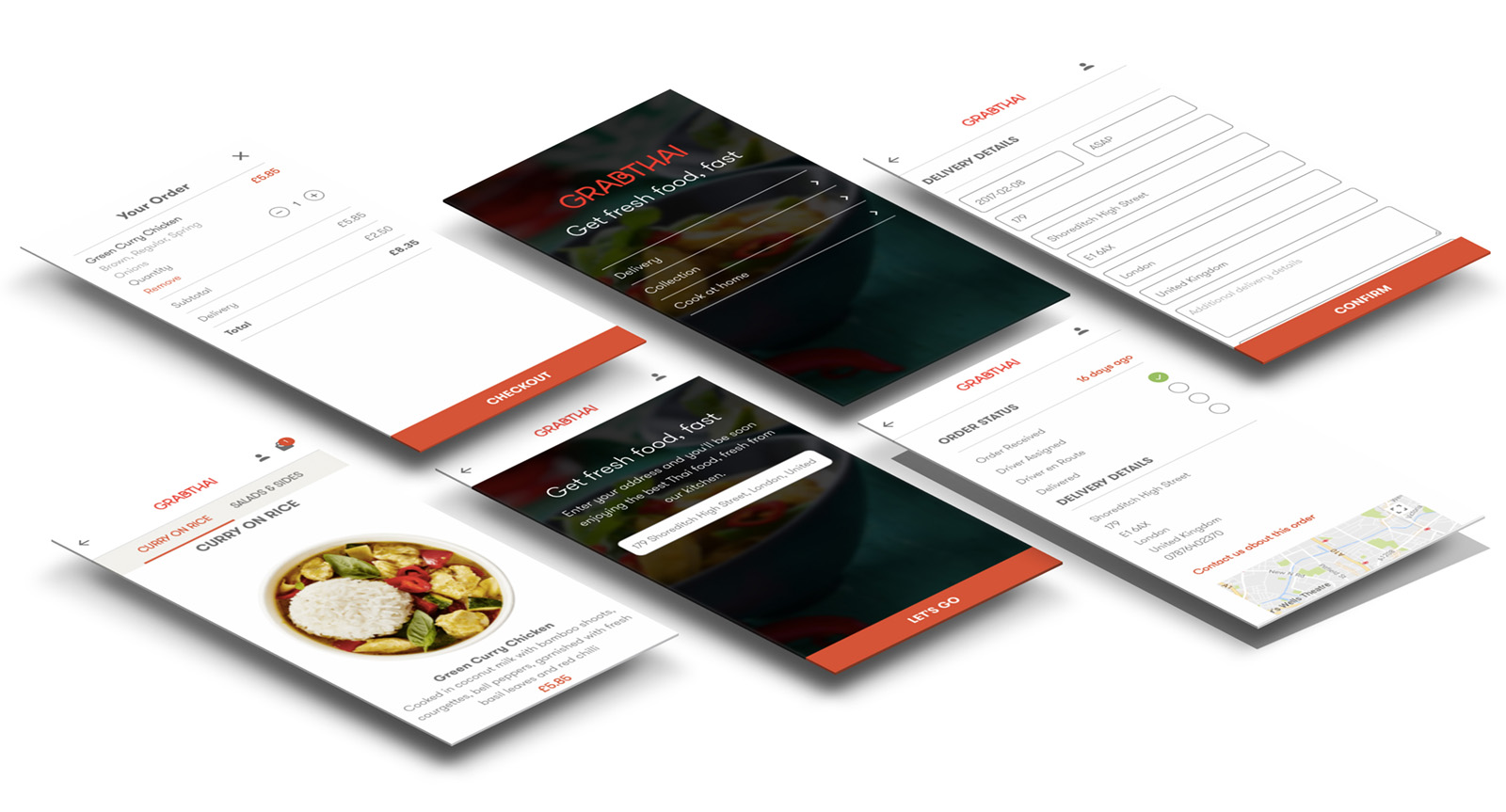 CONCLUSIONS
Grab Thai's aim is to become one of the market leaders in the fast casual lunch market. Early indication metrics show that we are helping them to achieve this. In one simple process our delivery and collection system automates previously manual tasks while saving >50% of the delivery costs. Their new site will play a crucial role in the next stage of the Grab Thai journey; reducing their reliance on expensive delivery services while increasing and enhancing their digital presence. This is a key driver in their focus to rollout to more new locations in 2017.
Start Your Project
Fill out your details and we'll setup a time to talk about your project, no commitments.