Embracing innovation and cost reduction with the UK's First iPad Ordering System

---

Rex & Mariano

Read More Try The App
About the project
Rex & Mariano is the newest brand from the successful restauranteurs behind Burger & Lobster, Goodman, Beast and Smack.

We were approached in September 2014, just 3 months ahead of the full restaurant launch and asked to build a bespoke iPad based ordering solution connected to their existing technology solution. An incredibly short timeline for a task that had never been done before.
Objectives for iPad ordering project
Continue to stretch the boundaries within hospitality by delivering a technical solution that enhances the customer experience.
Ensure the technical solution integrates with existing technical systems.
Create constant feedback loops for managers to aid improvement and assess staff.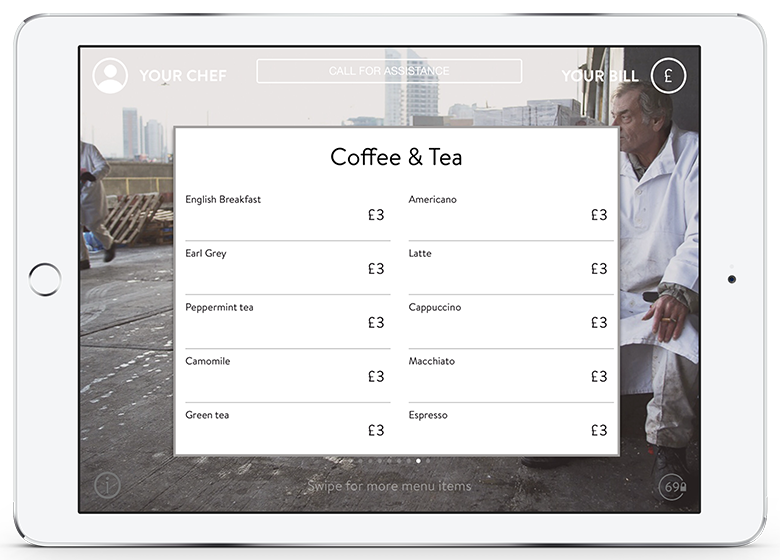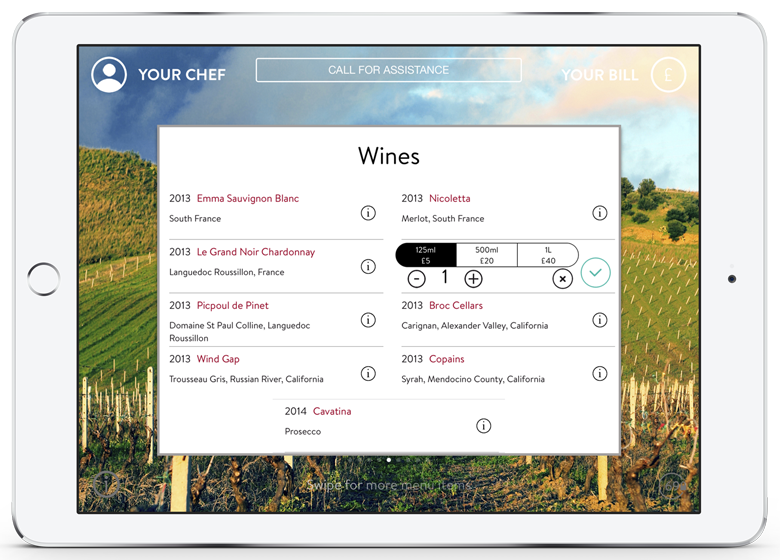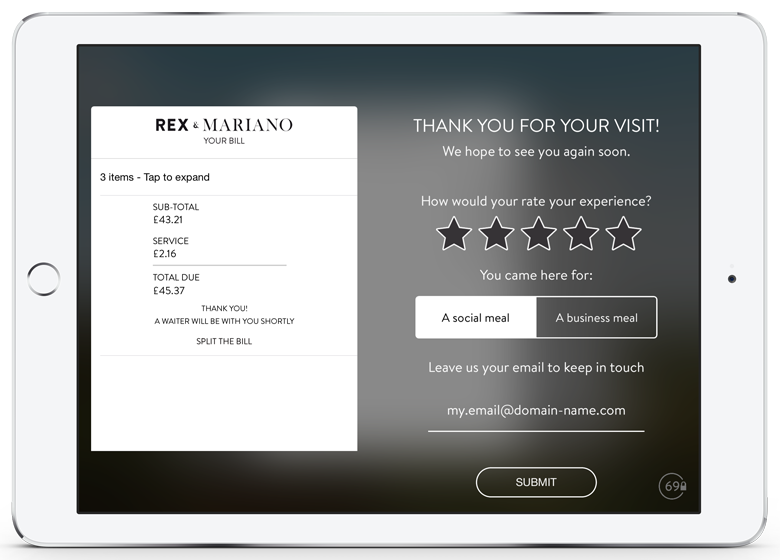 What we delivered
We worked closely with Rex and Mariano to make sure the design captured the spirit of the brand, and consulted the operations department to ensure the order flow was suitable for a busy restaurant.

Using bespoke BPL technology, we developed a state of the art ordering system that gives customers a cutting edge dining experience and at the same time a glimpse into the very classic, unmistakably Italian provenance of the restaurant.

The tech works seamlessly with the usual operations of the restaurant, so managers and staff need minimal training. The user interface of the app has been designed to be as straightforward and intuitive as possible, so no explanation is necessary for a new customer to start ordering.

Guests can get extra information about products straight from the digital menu, see images of the team behind the restaurant and also receive real time recommendations from an integration with Twitter.

A short questionnaire was implemented at the end of each sitting to take feedback in order to improve the service and food. These monthly reports are incredibly useful to management when defining future plans.
Start Your Project
Fill out your details and we'll setup a time to talk about your project, no commitments.